Job was saved successfully.
Job was removed from Saved Jobs.
Director, Contact Center Services & Access - Patient Access Service Center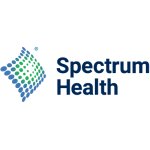 ---
Job Description
In the access center, we are responsible for scheduling services for physician offices and some surgeries. We also have a clinical care team to support the community. There are a range of professional roles supporting small and large projects needed to create and help patients to be seen by doctors in non-emergency situations as quick as possible. We like to look at numbers to make decisions and we like find creative ways to solve problems. This is a virtual position.
---
---
Grand Rapids
,
Michigan
,
United States
At Spectrum Health, we strive to deliver personalized health made simple, affordable and exceptional. It's a high bar. Yet with every day and every patient we meet, we are proving that extraordinary care is a goal worth achieving. Spectrum Health is an integrated health system, with an award-winning health plan, teams of nationally recognized doctors, and providers and a network of hosp...
---