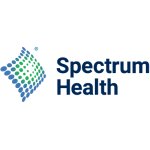 Spectrum Health
Spectrum Health
There is a place for you
Join a team — 31,000 strong — that cares for each other and is committed to improving health and inspiring hope. Join a nationally recognized health system with an ambitious vision of continued advancement and excellence.

Headquartered in Grand Rapids, Michigan, Spectrum Health provides all levels of care, from hospital to home to integrated health insurance, offering endless career options. We have the partnerships. We have the resources. And as one of the largest health systems in Michigan, there are numerous opportunities for career advancement, you can choose to provide care in more than 110 adult and pediatric specialties.

Our people are at the heart of what we do. Our leaders are committed to cultivating and investing in our people, and to fostering an inclusive, diverse and equitable environment. We have an ambitious goal: to deliver personalized health care made simple, affordable and exceptional. But we can't do it alone. There is a place for you. Find your right fit at Spectrum Health.
Grand Rapids

,

Michigan

,

United States
Grand Rapids

,

Michigan

,

United States
Company Information
At Spectrum Health, we strive to deliver personalized health made simple, affordable and exceptional. It's a high bar. Yet with every day and every patient we meet, we are proving that extraordinary care is a goal worth achieving.

Spectrum Health is an integrated health system, with an award-winning health plan, teams of nationally recognized doctors, and providers and a network of hospitals and care facilities in Southwest and West Michigan.

By working together, we create better value and experiences for consumers. The result is a seamless, highly collaborative system of care that offers the best possible outcomes. It's what we call integrated care, and you'll find no better way to get healthy and stay healthy.

We are committed to offering a unique solution tailored for you. We focus on your needs and on healing the whole you. We listen to our patients. We consider their physical and emotional needs, extending essential financial education and assistance when necessary.

Our goal is to connect you with a Spectrum Health provider when and where you need care. It's health care on your terms. You can access care in local communities or in your own home. You can even communicate 24/7 with a provider through our technology from your laptop, tablet or smartphone.

While no reward compares to helping you achieve better health, we are proud of the national recognition for our efforts. Year over year, we receive awards for our quality, safety and patient experience. Our doctors, caregivers and every single employee work tirelessly every day to earn it.
How many internships are you providing to the program?:
50
Company History
At Spectrum Health, we are fortunate to have a rich history of innovation and caring that dates back to the mid-19th century. On the occasion of our 20th anniversary as a health care system, we invite you to journey through more than 170 years of achievements that celebrate our pioneers of medicine and nursing care.
Placements require a financial obligation of $1,600 for each youth under 18 years old, and $2,000 for each intern 18 or older. Please indicate if you are a nonprofit organization and need wage assistance.:
No
What transportation options for getting to and from work are available to you?:
By Public Transport (Bus, Wheels to Work, or Bike/ Walk), By Car
Public Transportation Supports: Proximity to bus line and details of which line/stop. Wheels to Work program participation and cost.:
We will have a variety of locations across the City based on the area of the business (e.g. medical group, operations, facilities, information services etc.) that the job placement is in. The majority will be downtown, some will be remote, and others will be a bit further out where a car or other transportation may be needed. We will be sure to specify with each unique posting.
Is your organization a Minority Business Enterprise?:
No
Diversity Equity, & Inclusion Commitment: Share your organizations commitment to DEI, including local or national diversity commitments/pledges, links to public content outlining your strategy, and current representation in leadership and the general workforce.:
A moral, cultural and strategic imperative Diversity, Equity & Inclusion (DEI) is about treating people with dignity and respect. It's about belonging. It's about stepping out of comfort zones, suspending judgments, and being curious. It's about actively listening to and including different perspectives. At Spectrum Health, our mission is to improve health, inspire hope and save lives. To do this, our Diversity, Equity & Inclusion team focuses on five areas aimed at eliminating health disparities and better reflecting the communities we serve. Our Inclusion Resource Groups (IRGs) are employee-led and formed around common demographics and shared interests. They leverage the strength of their diversity to help the organization grow and are most effective when they focus on culture, commerce, career and community.
No job openings
---