Job was saved successfully.
Job was removed from Saved Jobs.
Senior Project Specialist - Medical Business Operations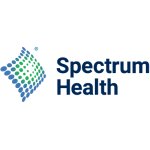 ---
Job Description
Priority Health Medical Business Operations Medical Business Operations is a great department for anyone interested in payor perspective of healthcare. This is such a great area because you have visibility into all other Priority Health lines of business (Medicaid, Medicare, Group Insurance, etc.). You would build a professional portfolio in this space. Projects you work on would include but not be limited to migrations (joining forces with another org), integrations (absorbing another org), and large system wide updates and initiatives. This position will have in-person and virtual opportunities.
---
---
Grand Rapids
,
Michigan
,
United States
At Spectrum Health, we strive to deliver personalized health made simple, affordable and exceptional. It's a high bar. Yet with every day and every patient we meet, we are proving that extraordinary care is a goal worth achieving. Spectrum Health is an integrated health system, with an award-winning health plan, teams of nationally recognized doctors, and providers and a network of hosp...
---