Job was saved successfully.
Job was removed from Saved Jobs.
Financial Analyst Lead - Spectrum Health Healthier Communitites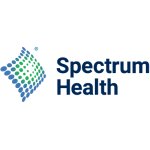 ---
Job Description
The Healthier Communities Team consists of various community based internal and external programs and projects geared toward successfully maintaining, improving and managing the health of our underserved community members. The related finance work consists of working with these teams to successfully spend the committed dollars to run the programs as intended, getting full use of those dollars over the course of the calendar year. Our finance team will have meetings to do the planning and over the course of the year provide financial reports to measure success to the plan and meeting the program goals for future planning. This position will be virtual.
---
---
Grand Rapids
,
Michigan
,
United States
At Spectrum Health, we strive to deliver personalized health made simple, affordable and exceptional. It's a high bar. Yet with every day and every patient we meet, we are proving that extraordinary care is a goal worth achieving. Spectrum Health is an integrated health system, with an award-winning health plan, teams of nationally recognized doctors, and providers and a network of hosp...
---