Consumers Energy
Consumers Energy
A Great Place to Work
Award Winning Culture
In 2018 Forbes Magazine named us one of Michigan's Best Places to Work, and for Diversity.
Diversity and Inclusion
We have diverse ideas, but our singular goal is to provide every customer with world-class service.
Career Development
We welcome ambition, and offer plans and training that will help you achieve your career goals.
Jackson

,

Michigan

,

United States
Jackson

,

Michigan

,

United States
Company Information
People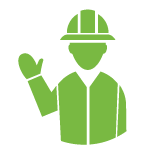 Our purpose and our passion is to make life better for the people of Michigan. First by providing safe, reliable energy delivered with hometown service. Then by volunteering our time and efforts to smooth out rough times and help local communities thrive.
Planet

We're eliminating coal and increasing the use of clean, renewable energy. Preserving Michigan's fields, forests and beaches. Minimizing our footprint. All because our state deserves an energy future that is cleaner, greener and protective of all that we hold dear.
Prosperity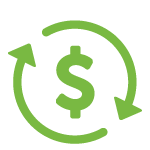 For us, business is about more than profit. It's a passion for building a future where people in Michigan have a better chance of personal success. It's helping the business community grow, and creating a better tomorrow for the next generation.
We've been working for Michigan families and businesses for more than a century. We got our start in Jackson in 1886 and remain headquartered there today. We're the principal subsidiary of CMS Energy.
How many internships are you providing to the program?:
10-12
Placements require a financial obligation of $1,600 for each youth under 18 years old, and $2,000 for each intern 18 or older. Please indicate if you are a nonprofit organization and need wage assistance.:
No
What transportation options for getting to and from work are available to you?:
Unsure
Public Transportation Supports: Proximity to bus line and details of which line/stop. Wheels to Work program participation and cost.:
We will potentially utilize the WMCAT van to transport students to a couple of Consumers Energy's facilities for tours/presentations.
Is your organization a Minority Business Enterprise?:
No
Diversity Equity, & Inclusion Commitment: Share your organizations commitment to DEI, including local or national diversity commitments/pledges, links to public content outlining your strategy, and current representation in leadership and the general workforce.:
Consumers Energy is fully committed to providing a safe, accepting and welcoming experience to all employees. We embed DE&I values and standards into everything we do at our company. Our DE&I department is intricately woven into the fabric of our culture, and we embrace and recognize the importance of this mission.