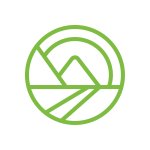 EuzenConnect
EuzenConnect
Looking for a fast-paced environment where you have room to make a big impact, both on the business and within the community? We want to make that happen!
Grand Rapids

,

Michigan

,

United States
Grand Rapids

,

Michigan

,

United States
Company Information
We are a social impact technology company based in Grand Rapids, Michigan. Our dream is to create a simpler way to navigate to a better life.
We use the power of community and technology to CONNECT:
Job seekers to good work
Employers to motivated and diverse talent
Freelancers to steady work from local entrepreneurs
Entrepreneurs to local, emerging, and diverse freelance talent
Company History
This organization was born out of a group of residents, employers, and community stakeholders thinking deeply about how to address the digital divide and improve economic stability in West Michigan. They identified a primary barrier for those trying to improve their lives was the "all the run-around." The current network of programs and organizations is well-meaning but slow and often presents unintentional roadblocks. People miss opportunities and give up on needed resources because it is just too slow and painful. We launched our proof of concept in summer of 2020, and our solution was officially available in Fall of 2020.
What transportation options for getting to and from work are available to you?:
N/A - Virtual Work Only
Public Transportation Supports: Proximity to bus line and details of which line/stop. Wheels to Work program participation and cost.:
Our team is distributed and works virtually, so transportation supports are not a large focus.
Is your organization a Minority Business Enterprise?:
No
Diversity Equity, & Inclusion Commitment: Share your organizations commitment to DEI, including local or national diversity commitments/pledges, links to public content outlining your strategy, and current representation in leadership and the general workforce.:
We are working to build equity into the employment ecosystem and improve the current disparities in employment and income in West Michigan.
No job openings
---